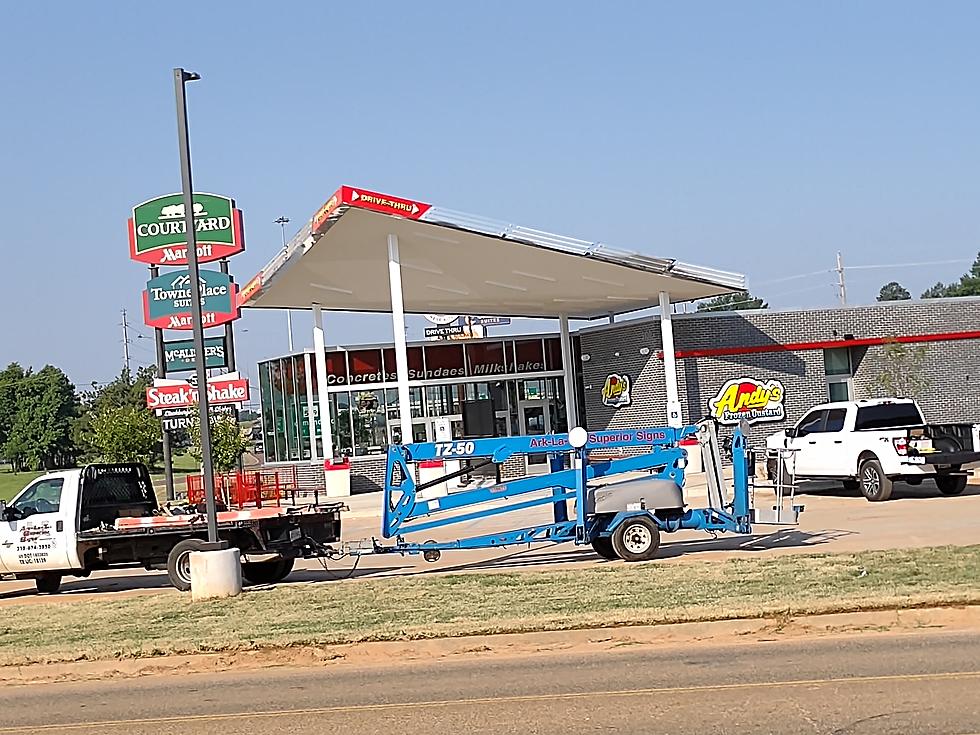 Andy's Frozen Custard in Texarkana Set to Open This Month
Mario Garcia, Townsquare Media
Summertime means baseball, hot dogs, apple pie, and CUSTARD. The new Andy's Frozen Custard located at 3100 St. Michael Drive is really close to opening. Construction crews are doing the finishing touches on the 2,056-square-foot building that will feature some sweet tasty treats.
The wait is almost over but the wait will be well worth it. Andy's is expected to open late next week if all goes well according to a post published May 31, from TXK Today's Facebook page. If for some reason the opening gets delayed, it is expected to open this month.
Texarkanians are going to love stopping by Andy's Frozen Custard this summer for something sweet to cool off with during those hot summer months. I mean who can resist fresh-made frozen treats such as sundaes, concretes, splits, malts, shakes, and more?
The state-of-the-art oddly shaped building is reminiscent of a 50s-themed soda fountain with its bright red. yellow, and white, checkered design.
Andy's Frozen Custard is expected to be a drive-thru or walk-up-to-order store in Texarkana.
The new Andy's Frozen Custard is one of over 100 locations in 14 states nationwide. The Texarkana location is owned by East Texas Boys Custard LLC, which owns several other locations in Texas and Louisiana.
I love their slogan,  Andy's Frozen Custard has been "scoopin' the finest" since 1986.
Learn more about Andy's Frozen Custard here.
Watch this video of Andy's in Tyler, Texas.
LOOK: Route 66's quirkiest and most wonderful attractions state by state
Stacker
compiled a list of 50 attractions--state by state--to see along the drive, drawing on information from historic sites, news stories,
Roadside America
, and the National Park Service. Keep reading to discover where travelers can get their kicks on Route 66.