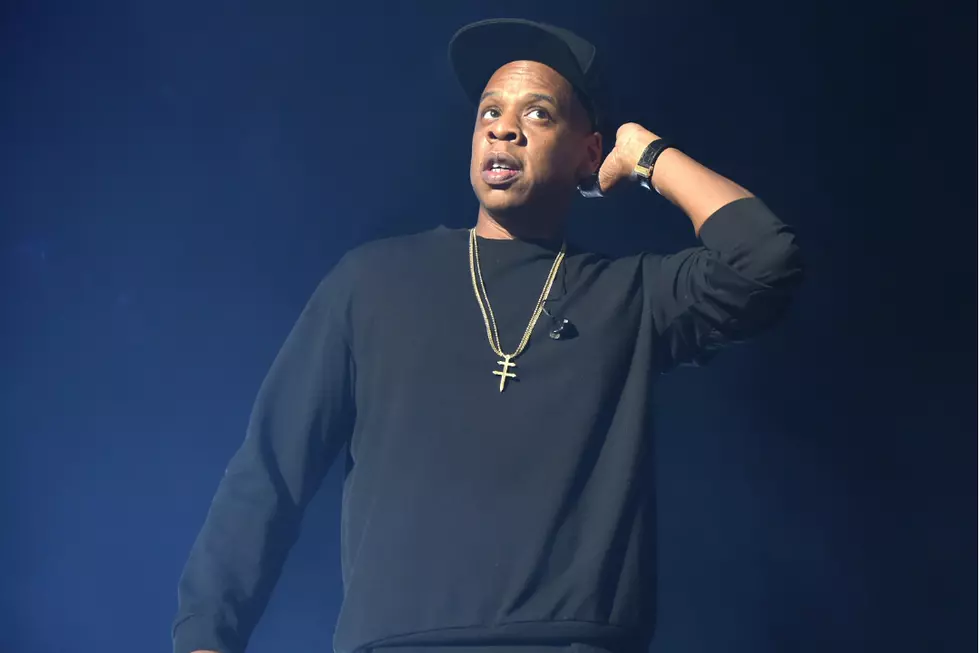 15 Jay Z Facts You Should Know
Theo Wargo, Getty Images
Jay Z has come a long way since his iconic 1996 debut album, Reasonable Doubt. After facing rejection from nearly every label in town, the legendary Brooklyn MC dared to step out on his own with Roc-A-Fella Records and never looked back. His story from rags to rap royalty is as triumphant as it is tragic and continues to serves as the blueprint for rappers to come.
For more than two decades, Hov has dedicated his life to the rap game and over the course of his career, his innovative ways, consistency and ability to remain on the pulse of hip-hop has allowed him to achieve heights most artists never come close to hitting. He's been breaking rules and setting trends since the beginning.
He starting racking up Grammy nods in 1999 with his Vol. 2... Hard Knock Life album and since then, he's been nominated 64 times and has earned 22 golden gramophones. For the first time in history, thanks to Jay Z's Magna Carta Holy Grail in 2013, a rapper tied with the Beatles to score 13, No. 1 albums on the Billboard 200 chart. And that's just to name a few achievements.
To think he did much of that while being married to Beyonce, becoming a father to Blue Ivy, owning then selling part of the Brooklyn Nets -- he helped the franchise relocate from New Jersey in 2012 -- running his Roc Nation empire and expanding the business to include Roc Nation Sports.
There's more to Hov's accomplishments and some interesting facts about his life, so we decided to look into some of the things most Jay admirers don't know. When it comes to the real Sean Carter it's all about the facts and his supporters adhere to that motto. Just when you thought you were the biggest fan, XXL comes through with 15 Facts You Should Know About Jay Z. Enlighten yourself or simply test your knowledge with the gallery above.
See 20 Albums Turning 10 in 2016