Mother's Day Weekend Pet Adoption Event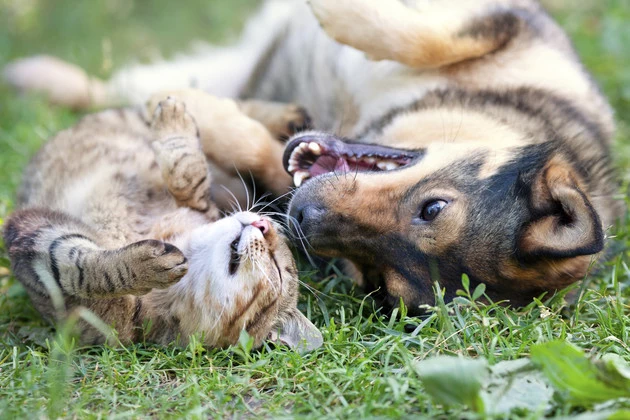 Mother's Day is this weekend and what better time to add a special friend to the family by adopting a cat or dog during the pet adoption event on Saturday, May 7 at PetSmart in Texarkana.
We are still in the midst of puppy and kitten season with lots of newborns and mothers arriving at our local shelter daily. The local rescues pull these families from the shelter and get them ready to be adopted. This Saturday, the animals that are old enough to be adopted will be ready for you to meet, hold and pet. There are always plenty of pets to adopt from local rescues and our local shelter so please spay and neuter your pets.
Texarkana Animal League, along with other dog rescues, will be at this event with their foster dogs that are ready to be adopted into new homes.The process starts with an application to adopt. Adoption fees vary for each rescue. The cat room is always available for viewing at PetSmart but on Saturday you will be able to meet and adopt a cat too. The adoption fee for cats and kittens is $80.
There will be a variety of dogs looking for homes. You will be able to ask the rescues about the personalities of the dogs and find one that fits your family perfectly. Some of the rescues will let you try the dogs out in your home for a short period of time to make sure the transition goes smoothly. There are also volunteers in the cat room that can tell you about the cats' personalities and there is an area you can sit and visit with the cats.
All of these animals are current on their vaccines and have been spayed or neutered; many are even microchipped. Occasionally, puppies have been vaccinated, but not yet spayed or neutered. In these cases, a sterilization agreement is required as part of the adoption contract.
Texarkana Animal League (TAL) is a 501c3 nonprofit run by a group of volunteers that is dedicated to improving the welfare of animals in our
community.
Event info:
PetSmart, 117 Richmond Road Ranch, Texarkana, Texas
Saturday, May 7
10AM to 3PM
Rescues will have their adoptable dogs available to pet, visit with and ask questions about to see if the dog would be a good fit for your home. Adoption fees vary per dog and per rescue. Not all of the local rescues will be at this event so for information about dogs that are available through local rescues, visit these Facebook pages or find them on Petfinder: Little Paws Rescue, Passion for Pooches, Texarkana Animal League, Muttley Crew German Shepherd Rescue, ArkLaTex Cocker Spaniel Rescue and Boxer Rescue of Texarkana.
Please consider adoption before buying a puppy or kitten. Adoption fees and donations will help the rescues in the care of their rescued animals as well as Texarkana Animal League's community outreach programs such as a low-income spay/neuter assistance program, rescue assistance program and foster care program.
TAL's belief that all animals are deserving of life, respect and care. TAL provides the shelter's animals with all of the necessary vaccinations & medications from funds raised throughout the year. Their low Income spay/neuter assistance program has spayed and neutered more than 1,000 animals in the community in addition to hundreds of animals that found homes through TAL's foster care program. To learn more about TAL visit its website or call 1-877-525-4825.